Microsoft is launching a smart watch that will help with your fitness, according to Forbes. Maybe it's just the cheesy photo but I want to look at Microsoft and give them a friendly tilt of my head, a warm moment's crinkling of my nose. Microsoft is a gigantic, astonishingly gigantic corporation yet it acts like a little kid, "we can do that, we can do it too, in fact we did it first, yeah, no comebacks, to infinity".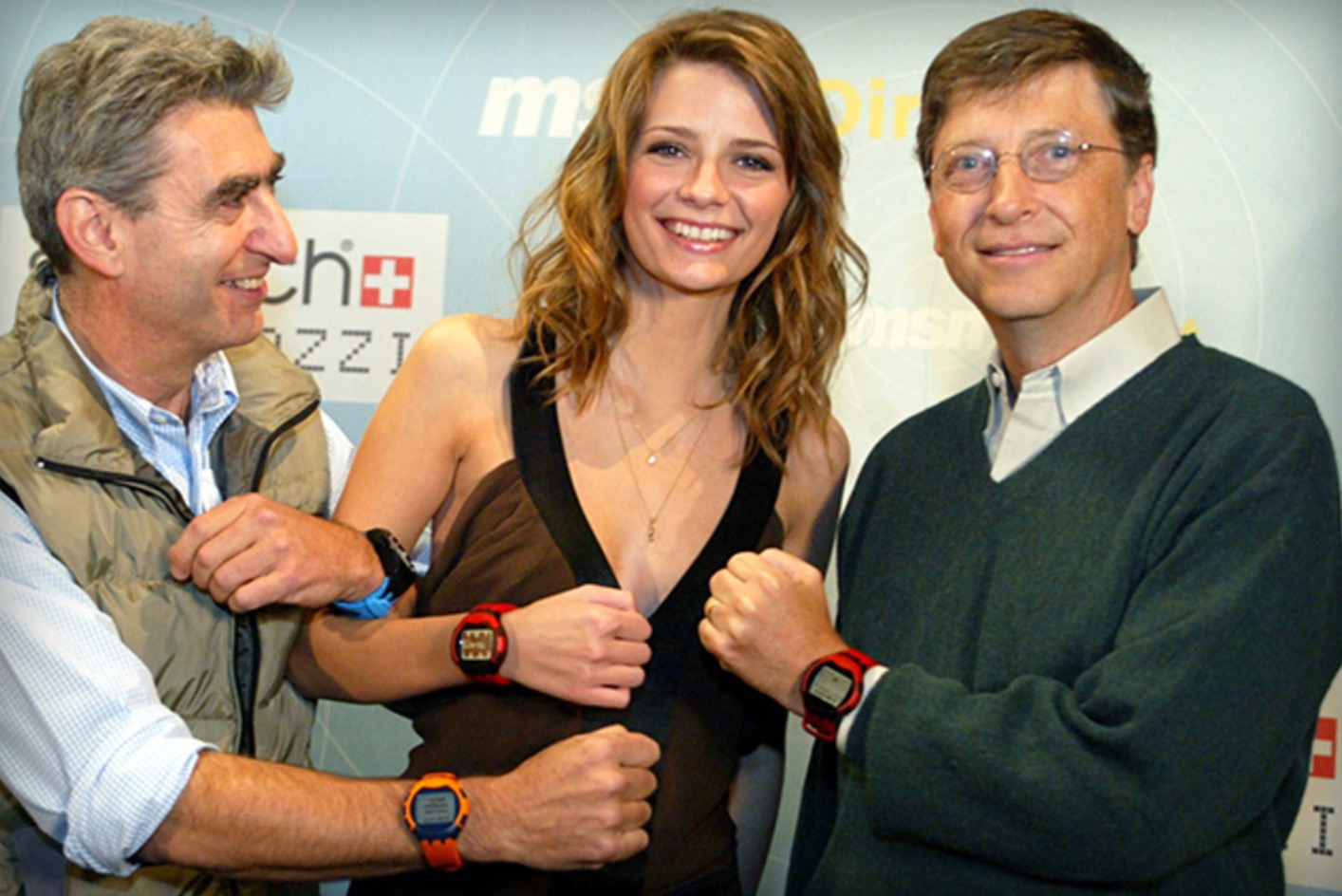 Apple tends to roll up late to a category of product and then just totally change how everybody ever makes that stuff again. (Look at mobile phones before the iPhone and then look at mobile phones after it. It's equal parts impressive, laughable and a bit depressing how you can spot a massive seachange and pin it down to the single hour when Steve Jobs unveiled that iPhone.)
Whereas Microsoft, not so much. I didn't know that Microsoft would bring out a smart watch but I should've bet. I did read the top of the Forbes article and know this much for certain, for absolute certain: whether it was a leaked report or a formal Microsoft press release, it would still end with information that the company isn't saying when it will be released or what it will cost. And to think I wasn't impressed that Apple said "early 2015" for its watch. At least they gave a starting price.
Here's Forbes, doing its thing:
Microsoft MSFT +2.08% is gearing up to launch a wearable device within the next few weeks, Forbes has learned. The gadget is a smart watch that will passively track a wearer's heart rate and work across different mobile platforms. It will also boast a battery life of more than two days of regular use, sources close to the project say.

That could put it ahead of Samsung's Galaxy Gear smart watch and Moto 360 which both need to be charged around once a day. The wearable will hit stores soon after launch in a bid to capture the lucrative holiday season, a timeline Apple AAPL +1.46% was reportedly targeting before it delayed its own Watch to early 2015.

Forbes first reported in May that Microsoft was working on a smart watch that drew on optical engineering expertise from its Kinect division, and which would sync with iPhones, Android devices and Windows Phones. It is unclear what Microsoft will name the device, or what it will cost at retail

Microsoft Plans To Launch A Wearable Device Within Weeks – Parmy Olson, Forbes (10 October 2014)
Read the full piece.