You know whether you're going to read this or not. Each time Apple releases a new operating system, John Siracusa reviews it at length. Specifically, at novella length. Typically he takes 40,000 words to say what Apple's heavily illustrated web page does.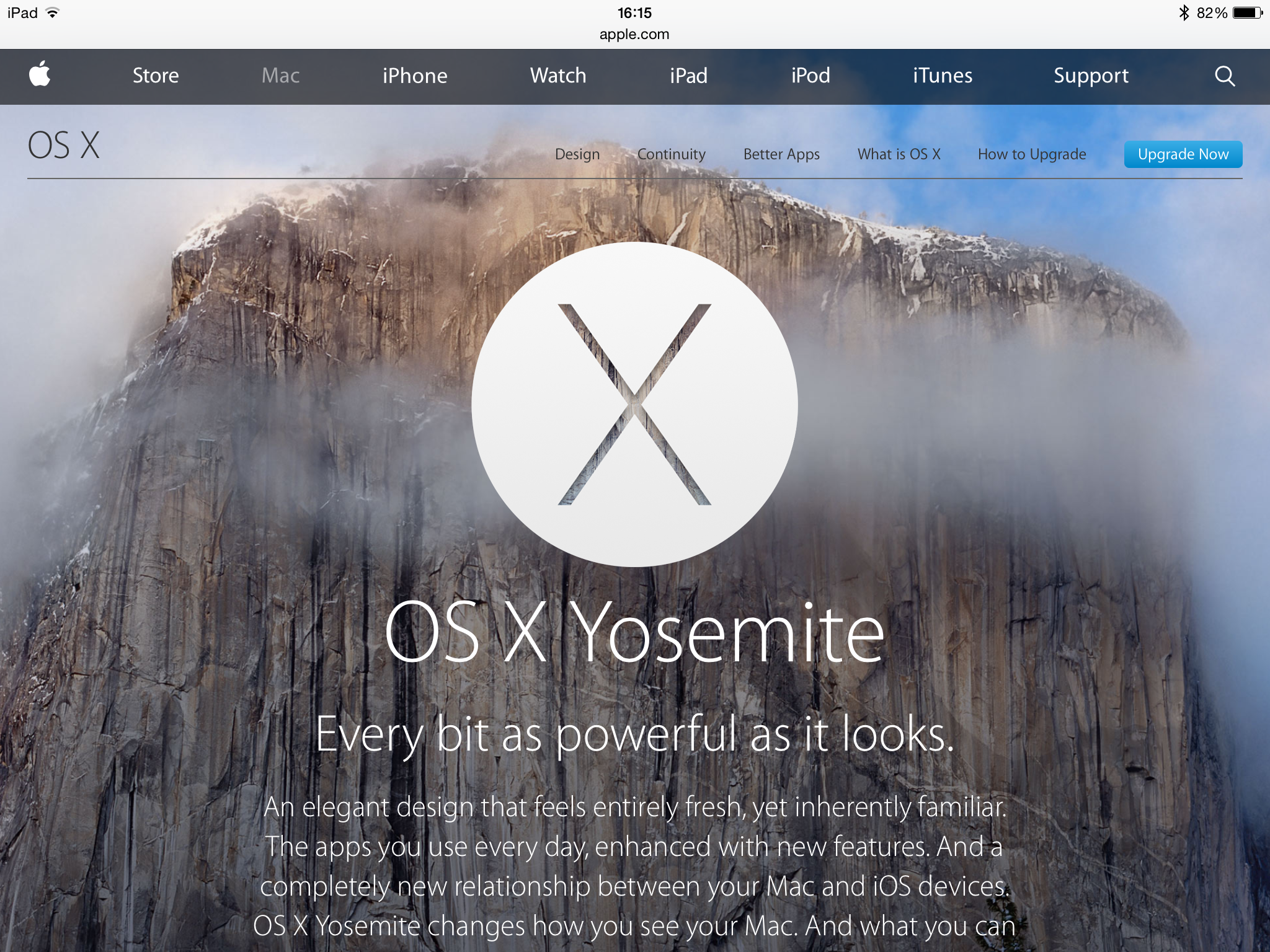 But Siracusa is not Apple and Siracusa is also serious. This time out, he practically leads with a complaint:
For the most part, a new look for an operating system doesn't need to justify itself. It's fashion. We all want something new every once in a while. It just needs to look good. But things start to get complicated when fashion butts heads with usability—then we want reasons.

OS X 10.10 Yosemite: The Ars Technica Review –John Siracusa, Ars Technica (16 October 2014)
Do read the full piece. As ever, it is very interesting and really well done. I would rather that it didn't come on 25 pages as it feels like that's done just to get 25 clicks out of you, but as an article and as a read, it is excellent.