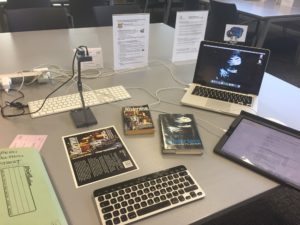 Shush, we're in archive. It's the Hull History Centre and six years ago I was here researching my very first book. That was – take a breath, this is a long title – BFI TV Classics: The Beiderbecke Affair, from the British Film Institute. The Beiderbecke Affair is a 1980s television drama by the late Alan Plater and this place has his papers.
It's weird being in an archive that's got a friend's papers. I'd sit here reading something in the Beiderbecke collection and remember Alan or his wife Shirley Rubinstein telling me about it. But anyway, as much as I adore The Beiderbecke Affair and as important as my book was to me, there was also something else all those years ago.
I worked like fury to collate and copy every pixel of detail about the Beiderbecke Affair and then also Alan's dramatisation of Fortunes of War because I had a canny eye to what the next book would be. That hasn't happened yet, but give it time. Only, I did all that at extra-fast speed solely in order to leave the last two hours free.
Because there is this other Alan Plater work that is especially dear to me: Misterioso.
It's a novel that's out of print (but you can find it changing hands for a lot of money on eBay and Amazon) and a TV drama that has never been released commercially. It's really just one small part of his work but I am shocked how deep it cuts into me. This is not a high-profile piece, not elaborate or overt, not famous or lauded, yet there are issues that I believe in and concerns that I share that I can easily trace back to the novel Misterioso in 1987 and the TV version in 1991.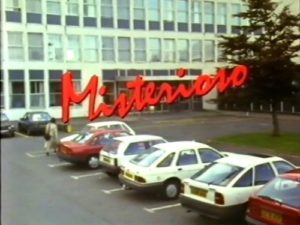 For a simple example, it's why I've always loved the name Rachel. For a somewhat more complex one, it's why I cherish the thought that, as the show describes, "it's better to travel desperately than to arrive". It's why when I've done a lot I know that even as an atheist, I need time for my soul to catch up.
So knowing from the Hull History Centre's catalogue that they had one entire box of papers about Misterioso, I was having that. Nobody was paying me, I wasn't writing a book about it, but I was going to read that box for myself.
Only, the collection was still quite new then and things were still being sorted out. They told me they couldn't find the Misterioso box.
Deeply unhappy, I vowed to return.
Yes. Six years later. I'm back and it's still only for me, but this time I have a day and a half here entirely devoted to Misterioso. And that's good because they've found the box. I call it a box, often these things are more like folders. But okay, I was ready to read one folder, then, and instead they've now got ten.
One more thing. The title Misterioso comes from a jazz piece which features as prominently as you might expect in an Alan Plater drama. I like jazz when I hear it live, I adore jazz anecdotes, but I've not been a fan and I have not collected any albums.
Only, the very last shot of Misterioso on television is of Rachel driving off down a motorway as the music plays. Yesterday as I drove down a motorway toward Hull, I lifted my Watch to my lips and said "Hey, Siri, play me Misterioso by Thelonius Monk". And my car and my head were filled with this tune that seems so simple yet somehow means so much to me.