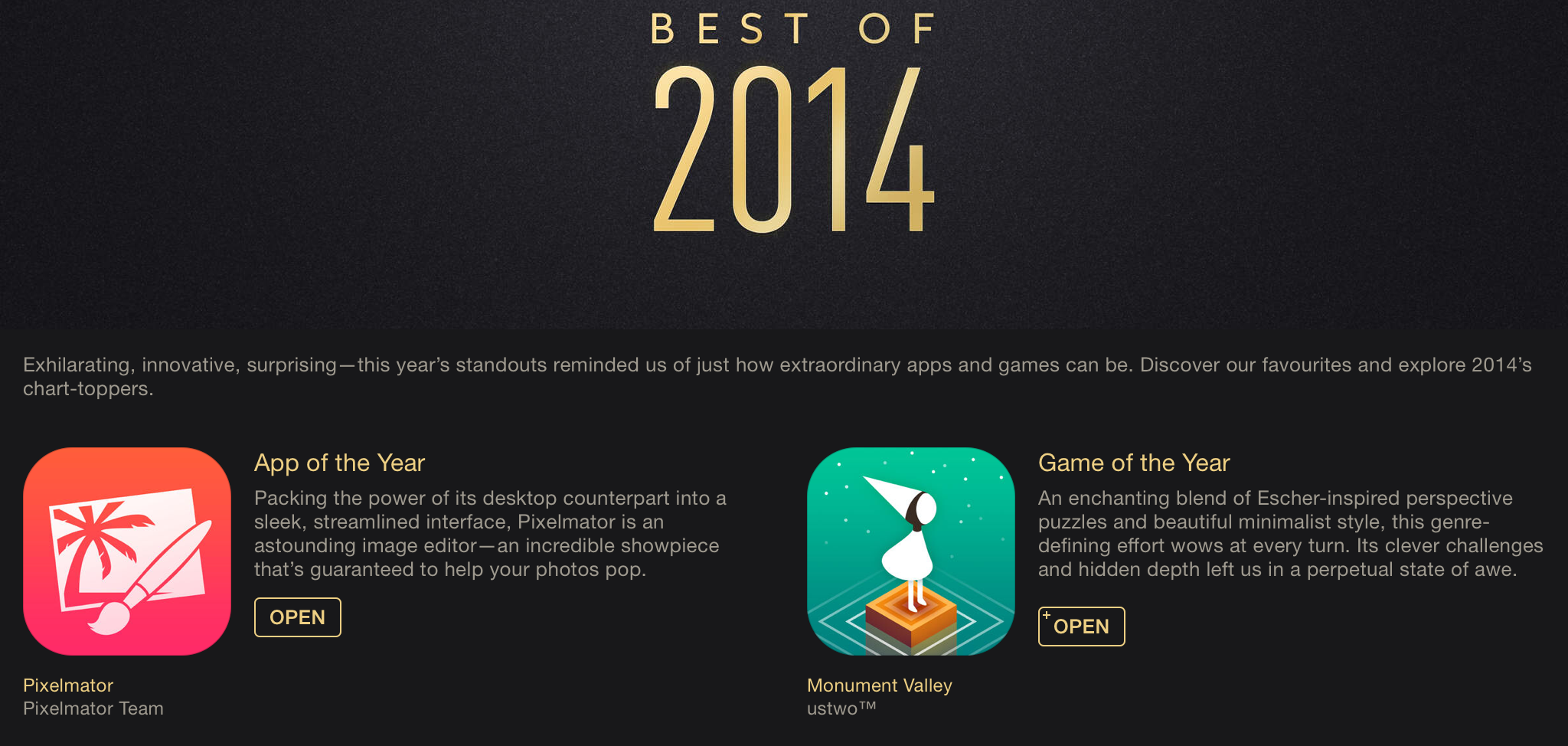 Pixelmater, an image editor, and Monument Valley. That's actually the app of the year and the game of the year. But notice what they have in common? Both have buttons mark Open. That means I already have both of them on my iPad.
Appropriately, it was Pixelmater I used to crop that screenshot. So I do definitely agree that it's a good choice – and I adored Monument Valley despite being far less of a gamer than you.
I'm just not sure it's the best. I'll have a ponder about that – and a check through my purchased items list – but in the meantime, go take a look at Pixelmater or Monument Valley plus the rest of the top recommended apps for iPad.