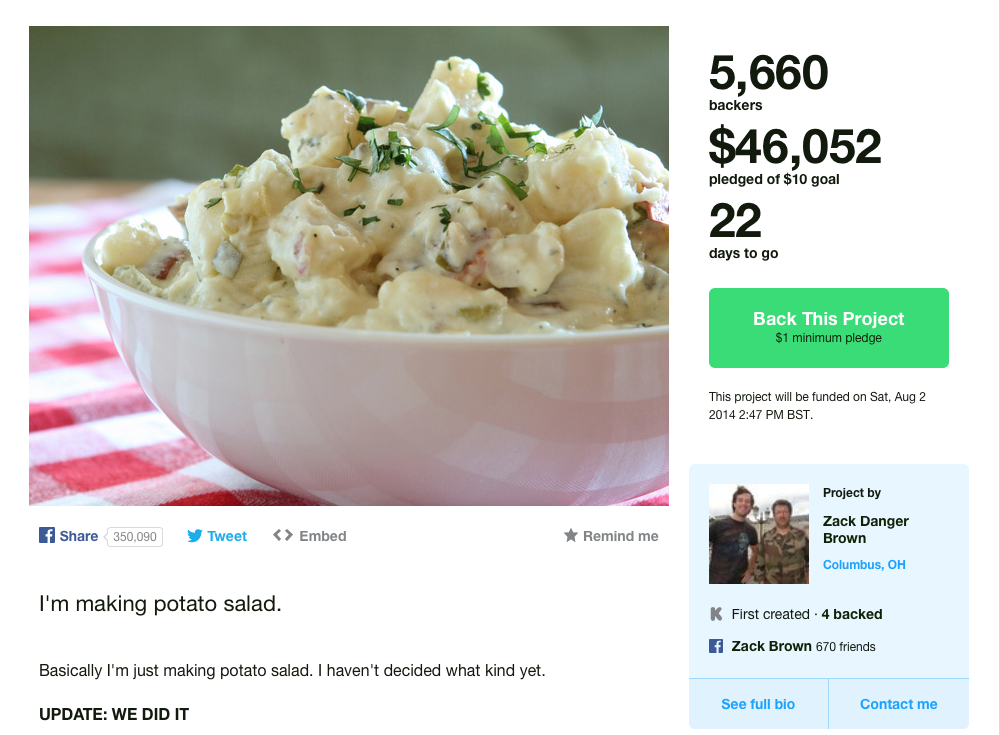 It just made me happy. A guy by the name of Zack Danger Brown – you know what he says to everybody about his middle name – launched a Kickstarter campaign to fund his making a potato salad. His stated goal was to raise $10 (£5.85) and as of this moment, with 22 days left to go, he has got 5,660 backers contributing a total of $46,052 (£26,873.46).
The page's description just keeps tickling me:
We're making a lot of great progress. I think it's time for us to think about getting hats made. I added a new donor level for people who want hats.
And he made a stretch goal – long since beaten – where he says:
$1000: I'll do a live stream of the potato salad making