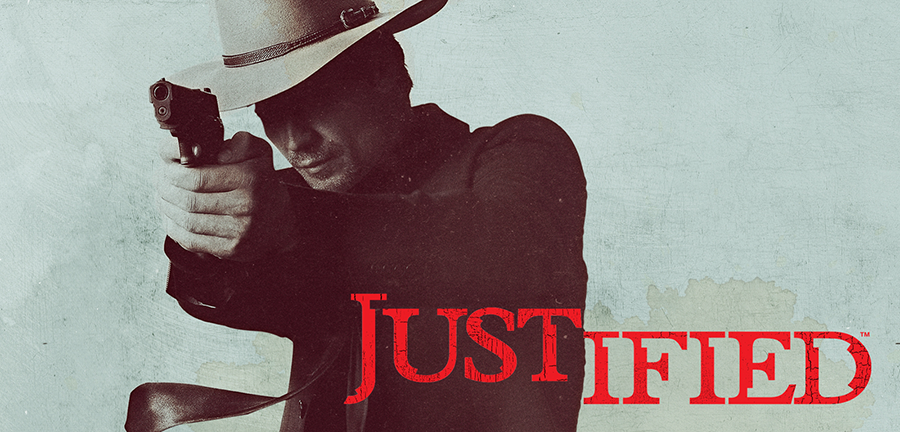 Usually you and I talk wherever we happen to be and if there's a mug of tea, so much the better. Today, though, I'm in my office and so I can tell you with a single glance that there are 178 books on the shelf behind me. With a second single glance I can tell you that together they contain 1,127 scripts.
Okay, it took a little more than a glance and I'm partly telling you so that the two hours I spent counting them for a Writers' Guild column don't feel wasted. They weren't really wasted but they also weren't two hours: I ended up re-reading so many of these favourites.
You can't be a writer without being a reader, it's like breathing in and out. And if you're writing a script without having ever seen one, I know already that your script is crap. Not because there's some great rule you don't know but because you're plainly not interested in your medium.
But here's the thing. I recommend all 178 books and I recommend all 1,127 scripts, even the bad ones, except I don't. I'd have to count them all again to be sure and you wouldn't ask me to do that, please, but I expect that perhaps only 40% of these scripts are really scripts.
The rest are at best reformatted. Real scripts look great to me: the layout, the form, it's all as correct and pleasing as a haiku but I do see a problem for book publishers. There's an awful lot of whitespace on the page. A TV hour could be 50-70 pages, a film is typically around 120 pages. In a book, if you stuff the formatting, you can get that lot into 30 pages and make off with all the printing money you just saved. Layout matters, it's all done the way it is for a reason, but I'm mostly okay with that so long as the text is what was written.
For the very longest of times I thought the problem was that the text so often isn't what was written. Actually, I still think that to an extent. Instead of the script as delivered by the writer, you might get the equivalent of what the BBC calls a Programme As Broadcast form: a verbatim transcript of the final result. Faber and Faber did this with Woody Allen films and I only found out after I'd bought the book.
Transcripts are worthless. You get fan websites where some astonishing sod has counted every word and written them all out. If you want to do that, there's a part of me that applauds your effort and industry plus there's a part of me that sees you're honouring writers. But don't pass this junk off as a script.
For real scripts are the true blueprint of a drama: they show you the scaffolding. The dialogue as written plus the stage directions plus the very style it's all written in are to do with the setting the tone and telling the story. The actors don't make up the words but a script is not just the words they say.
So when the internet turned up and had all these scripts on it, when I learned to spot a transcript at a million paces and thereby always recognise a real script when I see it, I stopped buying the books. Mostly. I still do. But not in the volume I did. And if you asked me, I'd recommend you do the same because the online copies are the best, most accurate representation of the job. It is the sole reason for recommending the BBC Writersroom, for instance: forget everything else they say they do, they have a genuinely excellent online script library.
Only, my newest obsession is an American TV drama called Justified. It ran for six years from 2010 and I've seen the pilot a couple of times yet not until recently tried the rest. But for the past week or two, I've been eating this show up and I've been reading the half-dozen scripts that you can get online. And it is fascinating because the differences between the show and what appear to be the final drafts of the script are far, far greater than I'm used to. They're peek-inside-the-writers'-mind level of differences.
I can't count how many scripts I've read because it was quicker than watching the film or the show. I read something like 150 scripts of Star Trek: Deep Space Nine before watching a second episode of it. When it's well written, that's fine, it works on the page tremendously and differences in the broadcast version are minor. Read The Good Wife pilot script online, for instance, and it's a final draft that is near-as-dammit verbatim to the aired show. The only difference I particularly noticed was that one very good scene was taken out of the pilot and popped into episode two. But with Justified, the changes are huge, most especially in the pilot and I think I'm learning a lesson here from both reading the scripts and watching the show.
I think that changes in the pilot are probably only to be expected: this is such an important episode that you can imagine it being reworked and reworked and reworked all the way up to the editing room. Except some of the differences are not tweaks, they are fundamental changes to the very premise of the show.
They're actually quite small alterations, they're a few different lines, a couple of different scenes at most, but their impact is seismic. Let me give you the example that made me want to talk to you about this.
Justified is about US Deputy Marshall Raylan Givens who returns to his home state of Kentucky after, well, some problems. It's based on a character in an Elmore Leonard short story and the pilot is written by the series creator Graham Yost. Here's the script as written, though with apologies I've had to change the layout to get it on here. It'd help to know that Dan is Raylan's boss.
INT. US MARSHALL'S OFFICE – SOUTHERN DISTRICT – DAY

RAYLAN (CONT'D): You want me to take some time off?

DAN: No. I want you to take a temporary reassignment.

RAYLAN: Where?

DAN: That's up to you. There are five districts nationwide low on manpower, could use you.

RAYLAN: Is Eastern Kentucky on that list?

DAN: It is.

RAYLAN: I'll go there.

DAN: You don't want to think about it?

RAYLAN: That's where I grew up. And I know the marshal, Art Mullen. He and I taught firearms at Glynco.

DAN: You still got family in Kentucky?

RAYLAN: Ex-wife in Lexington. I believe my father's still down in Harlan.

DAN: You believe?

RAYLAN: (shrugs, then:) There's another reason I'd like to go. I was checking out the national suspects list and I saw a name in Eastern Kentucky I recognized: Boyd Crowder. (off Dan's look) He was a guy I knew growing up. Back when we were 19, we dug coal together.
So Raylan is going home. If that's not a series start, I don't know what is. Except possibly this. I'm embarrassed to say it now, but this next is a transcript. Someone has transcribed Justified and if they've done it really badly – each word is there but not a clue who is saying which sentence and often no evidence that it's now a different person – then at least they saved me some typing. I've cleaned it up and made it clearer, added the scene heading, but otherwise, here's the same scene as broadcast and transcribed:
INT. UNDERGROUND CARPARK – DAY

DAN: Let me put it to you this way. The weather forecast is for a shitload of shit raining down on this office from Washington. I'm gonna reassign you.
RAYLAN: Prison Transport?
DAN: No, I'm getting you out of Dodge. They need manpower in the Eastern District of Kentucky. I talked to the chief of the district, Art Mullen, says you guys taught Firearms together at Glynco.
RAYLAN: No, no, Dan. I grew up in Kentucky. I don't wanna go back there.
DAN: Well, then we have a problem, because you don't wanna go back to Kentucky, and you cannot, under any circumstances, stay here.
So Raylan is going home and he doesn't want to. Now that's a series start. Remember that this is the same writer but every part of it is different right down to how much better, in my opinion, the dialogue is. I think Yost found the right way into the story and as soon as he'd done that, the dialogue flew too.
I don't know. The other scripts available online are final draft production ones with long lists of revisions – and actually, slightly more than I'm used to seeing. Usually there's a half a dozen to a dozen rewrites on these things but with the Justified scripts you see them specify that a rewrite was on a particular scene. That tells me the rewrite came very, very late, that production was well underway. I don't know why that should be on this show more than any other, but I do know that Justified is a superb piece of writing.
I'm just so thoroughly engrossed by how that change about wanting to go makes such a deep-rooted difference to every aspect of the show. From the plot to most definitely the character but also the atmosphere. And the exposition. There is some detail in that drafts script that didn't make it to that transcript of the broadcast but the few that mattered are delivered in a later scene instead. They work better there, too, but then they would.
You think you can tell any story in any way yet somewhere along the line, there becomes just one single way to tell it well. Find that and suddenly it all works. If only it were as easy as that sounds, if only if I weren't struggling with the same thing on a script of mine too.
Listen, go watch Justified. And when you get ahead of me – I'm on the last episode of the first season – you cannot, under any circumstances, tell me what's coming next.