At the end of last year, I wrote a snap review of how great the Belkin QODE Ultimate Keyboard Case for iPad Air was. Now after seven months of use, it's not so great. But what was good continues to be excellent and there's been one positive surprise.
But first, it looks like this: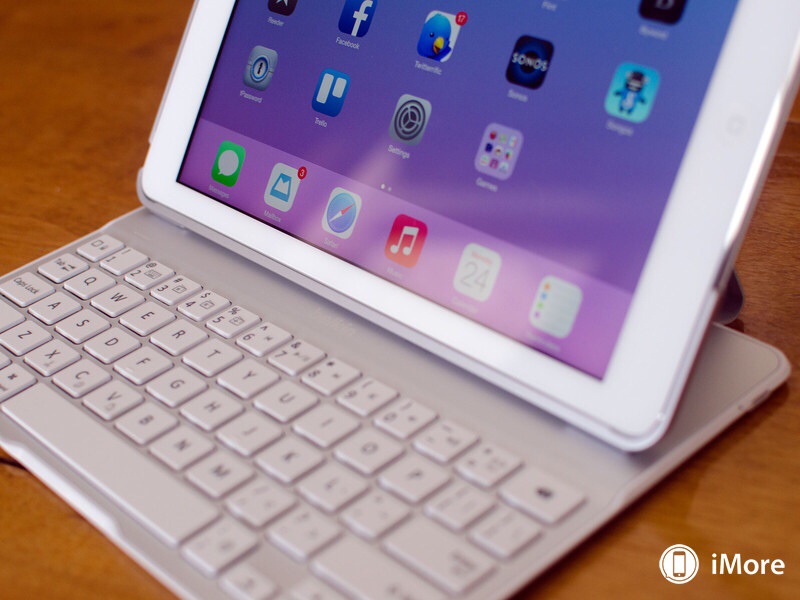 You get the idea. It's an external keyboard for the iPad Air. I went through a long time of resisting these and just typing directly onto my iPad but it's true: these keyboards can speed you up tremendously. They just add bulk to the previously very light and slim iPad, they're just another thing to cart around. But this Belkin one is also a case: the iPad snaps into it and together the two are quite small.
But.
The reason I borrowed that photo from Imore.com is that I couldn't take one that looked as good. Because mine is not in that great a state. Take a look: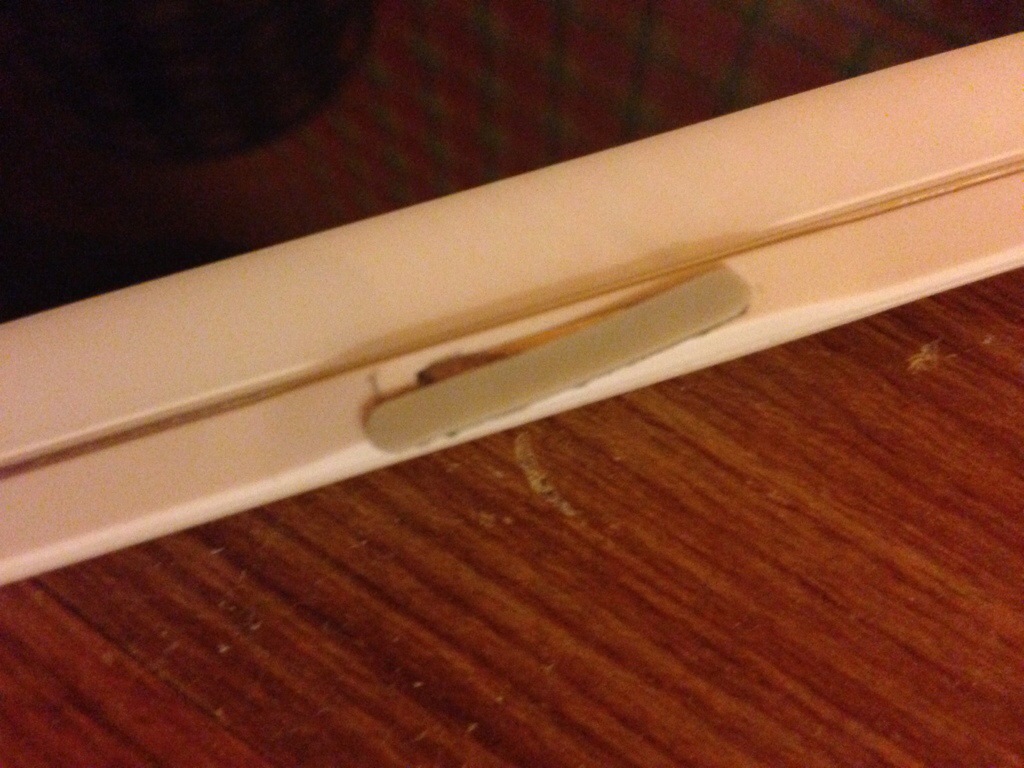 That's a rubber protective cover that goes over magnets in the case. Or they should. Mine came off within a week or so and I complained to Belkin via their 24-hour guaranteed response support service. After a week of no reaction, I went to their twitter and Facebook pages and that got attention. Eventually, it got me a replacement keyboard.
It just took weeks.
I opened it up, snapped the iPad Air into it and began emailing them a thank you.
But.
The spacebar didn't work.
I tell you, you know that when a company makes thousands of a device there are going to be some that are wrong. It's a pain when you're the one who gets a fault but it happens and the company will replace it. Sheer statistics mean it has to happen and the fact that my second one had an even worse fault was just another fluke. That's the attitude I had when I began the social media chase again and when I got into long phone calls but by the end I was the disgruntled, annoyed and I'm embarrassed to say also rude customer that I hate being.
They wanted to know if I were sure that the space bar didn't work. They were willing to take it into their lab and if their technicians agreed that it didn't work, they'd get me a replacement. "If your technicians don't agree that it doesn't work, fire your technicians," I said. "And I have already been without this for longer than I've been with it, why should I wait for you to prove what I already know?"
They promised to skip that whole step and just replace the keyboard. If they did skip it, I can't tell because it took longer for the third keyboard to arrive.
That one had a working spacebar and the rubber protective feet lasted a fortnight. Three faults in a row means a design fault to me so I don't see a point going back to them. I've continued using the keyboard and just accepted that it looks awful with bare, exposed metal.
As a keyboard, the working version, it works. The feel of the keys is good, I am writing thousands of words on it. In December, I said this:
I don't like the arrangement of the apostrophe, colon/semi-colon and enter keys: they're taking me some while to get used to but otherwise, the feel is a lot like the Apple Wireless keyboard one – not as great but still good – and the speed difference it makes is marvellous.

Snap review: Belkin Ultimate Keyboard Case for iPad Air – William Gallagher, The Blank Screen (30 December 2013)
That all still stands. I had hoped that I'd get used to those mis-placed keys and unfortunately I haven't.
But it's good enough. I am disappointed that what was an expensive Christmas present for myself has proved less than satisfactory but before it all went wrong, I did recommend the keyboard to a friend and she's happy with hers. I'm not happy with mine but I use it a lot. I'd like to enjoy using it more than I do, but.
Let me cautiously recommend that you take a look at it on Amazon UK, though, especially as the price has dropped by £30 to £69.99. The black version is here, the white is there.
In America, the price has only dropped around $20 to approximately $120 and the black is on Amazon USA here, the white is there.
But the reason I'm writing this today when it's been on my mind to tell you for months is that Macworld just updated its roundup of the best iPad keyboard cases and this one doesn't make the cut. It does get an also-ran mention but there are five other cases that the magazine recommends more. So do take a look at their list too, would you?