Even Evernote users forget this: there is a version of it that runs on the web. We forget it because we're forever in the PC, Mac, iPhone or Android client editions and have rarely any need to go to evernote.com. But we can and it has always seemed as if the Evernote company believed we did. Suddenly, though, there is a reason to.
Revealed in beta form this week is a new online version that is fast and is meant to turn Evernote into the place where you do all your writing. I don't know: the handiness of the client versions is hard to beat. But the new Evernote.com does look very nice: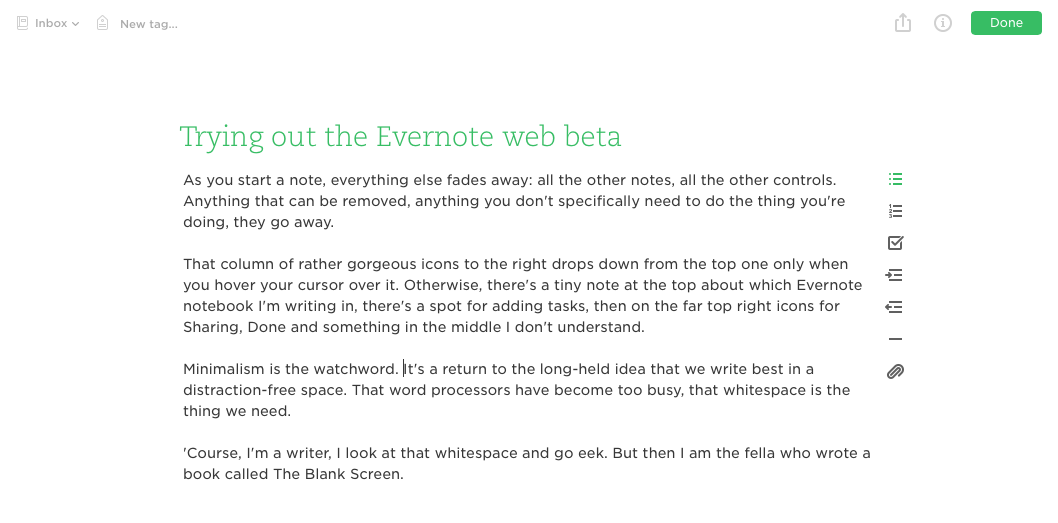 It's very clean and distraction-free. I quite like some distractions. But if you're already an Evernote user and you're okay with using beta versions of software, go to evernote.com and have a look. More details on the official Evernote blog.