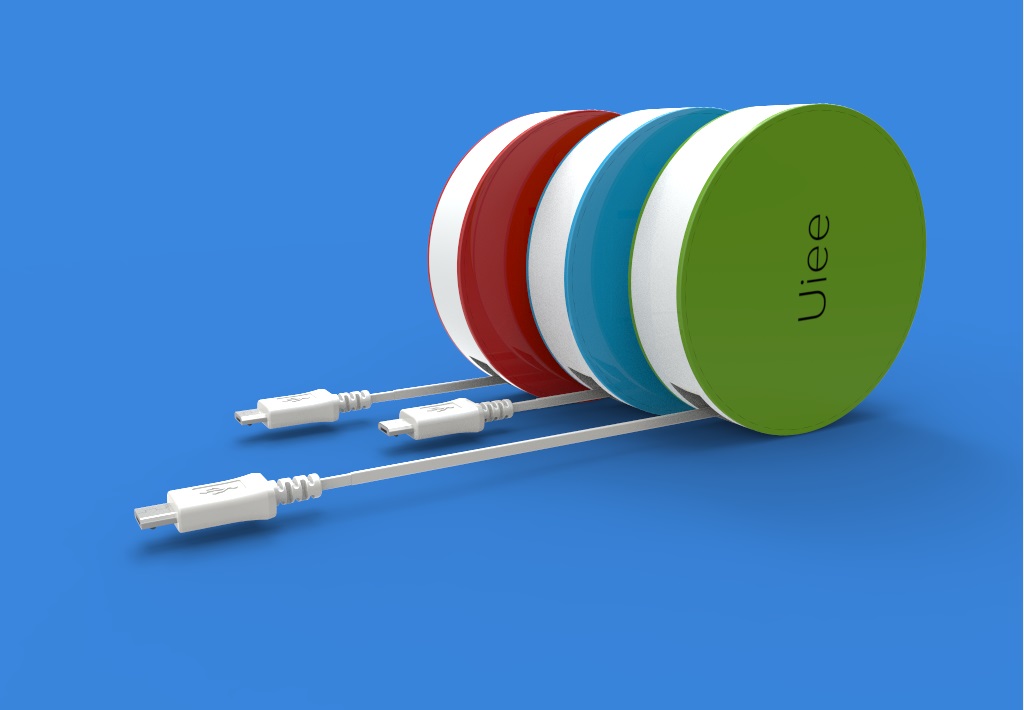 This has just started raising money on IndieGoGo – Uiee is a small battery charger for topping up phones. It looks like a roll of tape but I think its biggest advantage is that distinctive shape and unmissable bright colour. I have a small slate-gray Mophie Juice Pack which I've actually forgotten to pack because a) it blended in with my desk and 2) I'm stupid. I don't see Uiee fixing the latter, but it could help a lot with the former.
Mophie's Juice Packs do charge you more in both senses: they has more power in it for topping up your phone and they do cost more. Uiee looks like it will retail for $50 US (no UK pricing yet that I know) where I spent around $80 on the particular Mophie I bought. (Have a look at the range of Mophie battery chargers on Amazon UK, Amazon US). When I got my Mophie, it was able to recharge my iPhone twice over; now, about two years later, it's down to doing a little under once. Uiee claims to top up your iPhone by 55% so that's a lot less than a full charge but it'll add hours to your working day.
I wish we didn't need these things but we do and nobody's expecting the next iPhone to be any better with its battery power. Have a look at the Uiee video and then go its IndieGoGo page to lay down some Kickstarter-style cash.