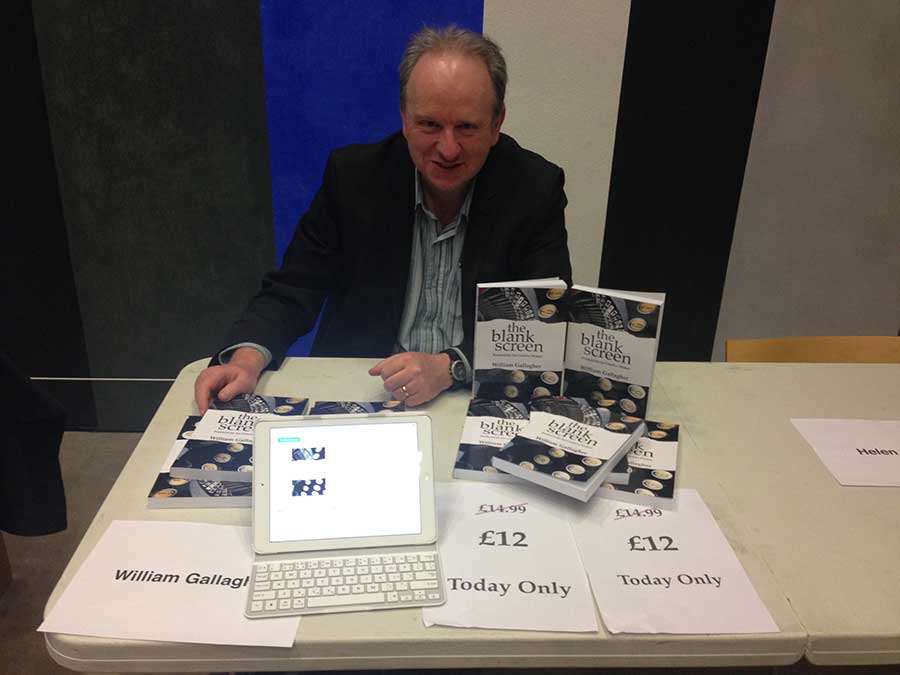 I can't count the number of events and book fairs I've been to but today was my first as a publisher. I had a table at the Birmingham Independent Book Fair. Hand on heart: I thought I would get to have a fine time nattering with interesting people and that was all. I'd been planning to go as a punter when I was offered a slot and I reckoned that meant I'd get in a bit early and be able to buy books before the doors opened.
Correct.
Very pleased about that.
But I was also wondering. At these many events and fairs I've been to, there have often been very many people sitting at their tables visibly bored. My impression was that this fair would be chiefly for fiction books and poetry, that therefore my non-fiction wouldn't be of interest. The fair was at Birmingham's Ikon Gallery and that guaranteed that it would be an absorbing spot. But I did secretly prepare myself to be bored.
Not correct.
I didn't get one single picosecond in which to be bored. I nattered pretty solidly for the entire time: met terrific publishers, terrific visitors and many of them – amazingly many of them – got me to shut up long enough that they could buy my book.
I was there promoting The Blank Screen and it is simply joyous to see someone pick up a copy, start to flick through, then get absorbed and suddenly start reaching for their wallet or purse.
Of course, you can save all that tedious reaching for anything and just buy your copy online. I like you. Here is The Blank Screen on Amazon UK and on Amazon US.
I hope you like it and that I get to see you at another fair some day.