There are principles here that I like very much but it's also heavily paper- and sticker-based and I just can't handle Post-It Notes and colouring in. So I won't be following Kelly Maguire's exact advice but it's terribly interesting how she turned her life around with a felt-tip pen:
For the past few months I've been waking up in a cold sweat freaking out about things I forgot to take care of. A lot of it is little — like forgetting to schedule a hair appointment until after they've closed for the day. Some of it is bigger — like the Kickstarter I did a few years ago that fizzled out. And a few things are huge — like the fact that I completely bungled my corporate tax filings for the last three years.

With some nudging from my therapist and support from my husband, I finally managed to get on top of things. My to-do list has gone from "deal with three years of back taxes" to more mundane stuff like "clean up the dried paint in the bathroom." I used a handful of different strategies to gain control, which I'll detail in a sec, but the biggest key to staying motivated has been to turn it into something like an art project.

Time management as an art project – Kelly Maguire, Offbeat Home (1 January 2015)
One thing she uses is called a Chronodex and you'll see why she likes it plus she tells you where to get them for yourself, but that's not a Chronodex…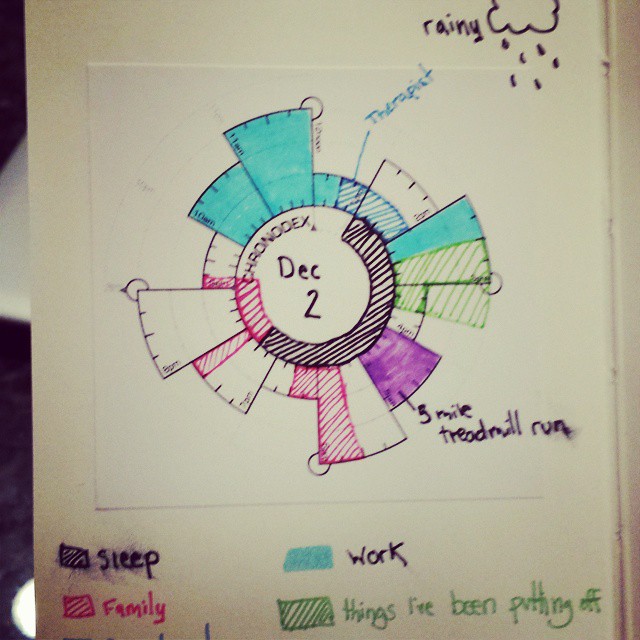 …that's Moonbase Alpha.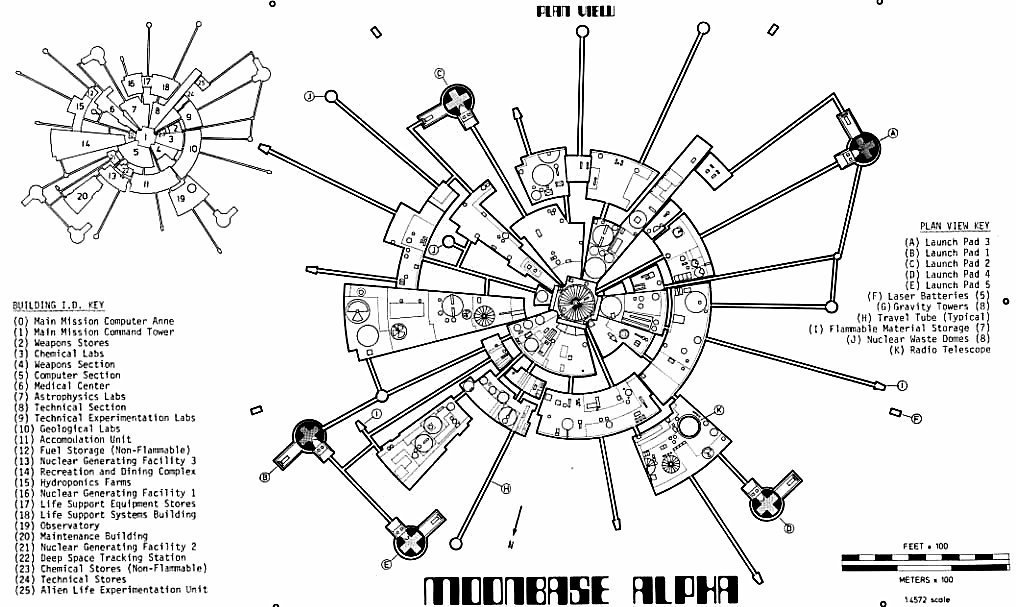 Read the full piece.