If I'm already working with you on an event, let me know what you need and I'll write a bio especially for your print and web campaign. But if you just need a quick one or you've no intention of ever hiring me yet have a sneaking curiosity about who blathered away at you on the phone, here's what you want.
It's a collection of text, images and links that you are of course free to use in any way you need. I would ask that you include a link back to here, williamgallagher.com. And if you use the photo of me, please credit the photographer Andy Pilkington and link to his site at www.manicks.co.uk.
Text
For the quickest, easiest and very nearly accurate bio, you can always see the Wikipedia page that the very loveliest of Doctor Who fans wrote for me: William Gallagher on Wikipedia
Alternatively, here's my official bio as at December 2013 (250 words).
Images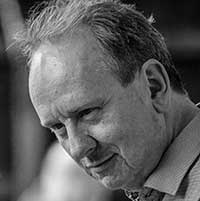 William Gallagher photo
(all credit: Andy Pilkington)
Full size black and white (JPEG 3,155px by 4,038px, 240dpi, 7.9Mb) (recommended)
Web crop (JPEG 1,578px by 1,588px, 72dpi, 465k)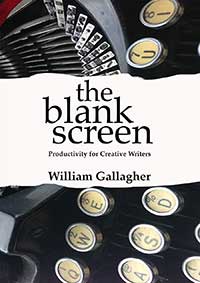 The Blank Screen book
Full size colour cover (JPEG 2,479px by 3,508px, 300dpi, 2.1Mb) (recommended)
Web crop (JPEG 200px by 283px, 72dpi, 173k)
Buy in the UK: paperback, Kindle, iBooks
Buy in the USA: paperback, Kindle, iBooks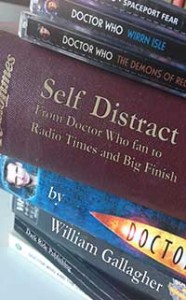 Self Distract: from Doctor Who fan to Radio Times and Big Finish
Full size cover (JPEG 1,543px by 2,465px, 300dpi, 2.6Mb) (recommended)
Web crop (JPEG 900px by 1,444px, 72dpi, 345k)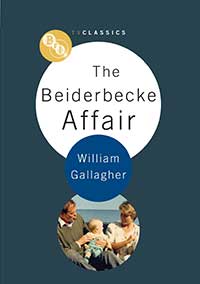 BFI TV Classics: The Beiderbecke Affair
(all credit: British Film Institute/Palgrave Macmillan)
Full size colour cover (JPEG 1,625px by 2,307px, 300dpi, 628k) (recommended)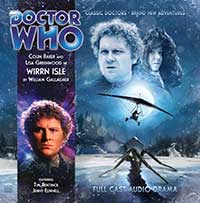 Doctor Who
Full cast radio/audio dramas. Various titles 2010-present